All about race books and what you need to know on horse racing
One of the earliest sports of mankind, having the spice and temptation of gamble involved, horse racing offers a variety - like the thoroughbred racing, harness racing, and quarter horse racing. With a basic similarity everywhere, there are interesting individualities of horse racing if we move from one continent to another.
Details on horse racing, including thoroughbred racing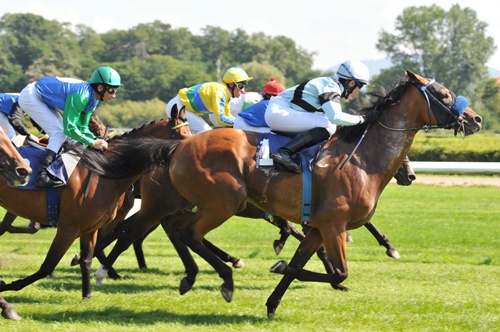 Horse racing is one of the oldest sports in which mankind indulged, dating back to the horse racing contests of God Odin and the giant Hrungnir of Norse mythology. Roman chariot races are also some of the earliest examples of horse racing. Thoroughbred racing is the most popular form of horse racing, popular in most parts of the world. Besides thoroughbred racing, the other forms of racing which are also popular, are harness racing (race of standardbred horses-trotters, or pacers, carrying small two wheeled carts called sulkies); popular in UK, continental Europe, North America, Canada, Australia and New Zealand; and quarter horse racing; popular in USA. There is a definite element of gambling and profit-making involved with horse racing, right from the early days of horse racing.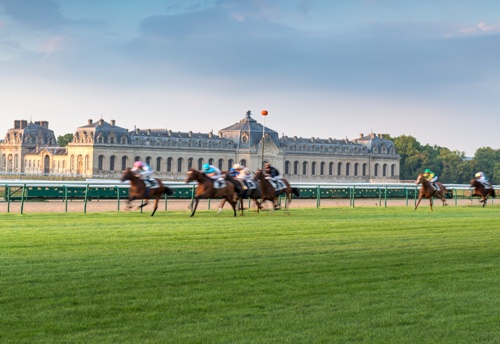 Breeding, training, and racing of horses is a very profitable business, as the horse racing gambling industry is largely dependent on it.
The best horses can win millions in races, and more millions in the act of breeding.
Racing styles, distances and events vary from country to country. In US, flat surface races occur on grass, or grassless tracks, mostly with thoroughbreds. Harness and quarter racing occur on other tracks, and in some cases the same track offers all the three types of horse racing. Arabian horse racing also occurs on very limited scale. In US, thoroughbred horses run a variety of distances, ranging from 900 meters (4.5 furlongs) to 2400 meters (1.5 miles). The Kentucky Derby, Preakness Stakes and Belmont Stakes together form the Triple Crown in US. The more recent Breeders Cup races have been challenging the popularity of the Triple Crown events. There are Triple crown for Harness Racing as well.
In Canada Harness Racing is more popular than thoroughbred racing. The biggest racing event of Canada, money-wise, is the North America Cup.
In UK, there are races where the horses have to overcome physical obstacles like fences and hurdles (National Hunt racing). UK has produced some of the greatest jockeys (like Gordon Richards).